about us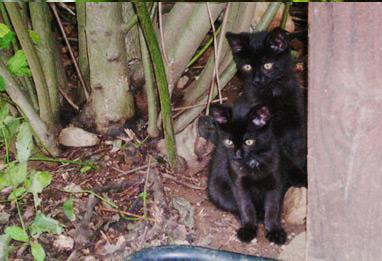 Fulton Animal Hospital is a small animal practice comprised of compassionate veterinarians and staff who are dedicated to the health and wellbeing of every patient and their owners. Established in 1987 by Dr. Flavia Delmastro and recently expanded and upgraded. We offer state-of the-art diagnostics, a full range of veterinary services, and comfortable boarding facilities.

Our doctors and staff are committed to providing excellent care for your pet. We know the importance of your pet as a member of your family, and we strive to add a personal aspect to our work. Although our primary concern is the health of your pet, we also strive to provide our clients with complete satisfaction.

We love your pets as if they were our own!
meet our staff

Dr. Flavia Delmastro was born and raised in Turin, Italy. She graduated from the University of Veterinary Medicine in Turin in 1981. She came to the USA in 1982 and worked for Dr. Fred Everhart in Baltimore before opening her own practice, the Fulton Animal Hospital, in 1987. Dr. Delmastro has dedicated her career to the love of animals in her professional and private life. She is known for her compassion to her pet patients and their owners. She is a member of the AVMA, GBMVA and a charter member and past president of the Sunrise Rotary Club of Ellicott City. When not at the hospital, Dr. Delmastro enjoys cooking, music, spending time with her husband, dogs, cats and watching her backyard birds. The love and care of the practice is shared by her husband, Chris Koehler, who handles the administrative and technology aspects of the hospital.



Sarah Smith is a Fulton native who joined the Fulton Animal Hospital staff in 2006 as a Veterinary Assistant. She was promoted to Hospital Manager in 2013 and now takes on many day to day responsibilities. When Sarah is not hard at work she enjoys cooking, traveling, and watching NHL hockey. Sarah currently resides in Ellicott City with her husband, Adam and her adopted cat Monkey.



Kaya Roberts, Veterinary Assistant, lives nearby in Laurel, MD with her two dogs, Mozzie and Rudy; her cat, Daisy; and her guinea pig, Patty. She attends Stevenson University in Owings Mills and is studying Business Communication. Kaya plans to go into public relations and get her Master's once she graduates from Stevenson.



Paras Dane, a Veterinary Assistant, was born and raised in Columbia, MD. She has worked in various areas of the pet care industry since 2006, working mainly with dogs and cats. She joined the Fulton Animal Hospital team in 2012. She has attended Howard County Community College and plans to go on to study Animal Behavioral Science at Towson University. In her free time, Paras enjoys spending time outdoors playing sports and spending time with family and friends. She currently resides in Columbia with her family, her two cats; Rufio & Ping Pong and her dog Bruce.



Kelly Ann Altman is the Fulton Animal Hospital's newest Veterinary Assistant and is a lifelong resident of Fulton where she still resides with her son.



Chris Koehler is the Fulton Animal Hospital Office Manager handling the day-to-day administrative duties and facilities of the hospital.